Email is the single most underrated tool in your business toolbox. While some may say it is outdated or people no longer check email, this is absolutely not the case! When you start making email marketing work for you, your sales will soar, all while building customer rapport with your community. With this Email Marketing Course, you will learn everything you need to take your business to the next level. Best of all, you will have email marketing that sells! Say goodbye to spending hours figuring out tips and tricks and say hello to implementing strategies instantly.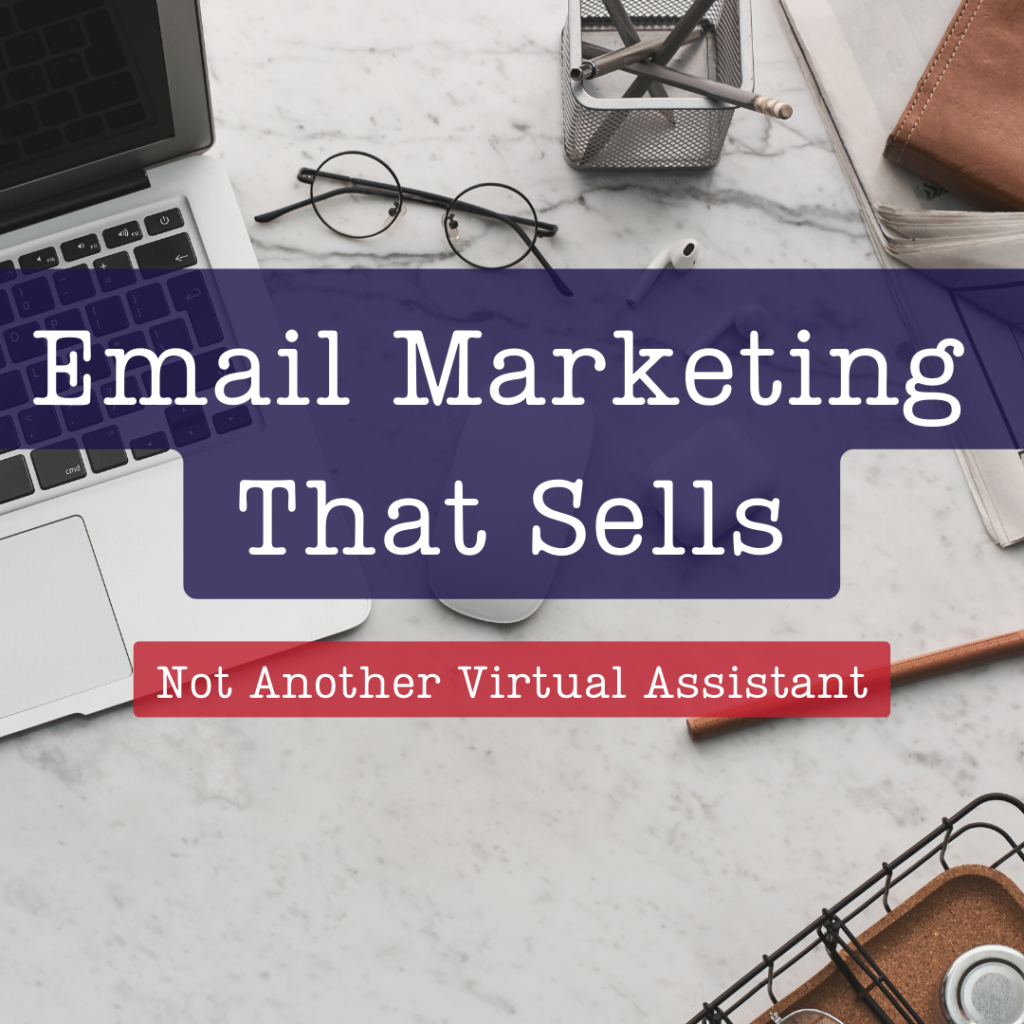 Why Do I Need an Email Marketing Course?
Honestly, email can be a hit or miss among business owners. If done the wrong way, subscribers may not be interested in what you say and may quickly hit unsubscribe, resulting in a miss. However, if done the right way, your sales will massively increase. Thankfully, the Email Marketing Course will teach you everything you need to know! This course will take your business from mediocre to mind-blowing! You can avoid the steep learning curve and learn the ins and outs without spending hours and maxing out your stress level.
Who is This Course Made For?
Ultimately, this course is for everyone! It does not matter if you have an established business or are just starting out. Likewise, it does not matter if you have a list of zero or 100,000 emails. This course is for everyone who wants to receive massive rewards with email marketing that sells!
What are the Benefits of This Email Marketing Course?
There are so many benefits to taking this Email Marketing Course, I designed this course for all levels of email marketing users. So, whether you are an email marketing beginner or a seasoned user, this course is perfect for you! Additionally, you will gain LIFETIME ACCESS to all training videos and how-to guides. Yes, you read that right. After taking the course once, you will receive free updates for life. Anytime there is an update to the course or a new product featured, you will automatically gain access.
There are also special bonuses for taking the course. For instance, you will receive a question-and-answer video and a calendar with email ideas for each week. You will also receive access to weekly email power hours and new training for FREE. This alone is a $960 value! Additionally, I will provide email templates for sales, blog posts, new products, and so much more.
You will learn everything you need to level up your business! This includes how to create an email list, how to gain subscribers quickly, and how to plan and write emails. You will even learn to write strong subject lines that increase open rates. Additionally, it focuses on increasing engagement with subscribers and the benefits of using automation and sales funnels. You will also learn the importance of a welcome sequence, creating a landing page and email opt-in, and maximizing email platforms to your benefit. I will even show you how to clean your list of cold subscribers. Honestly, you will learn EVERYTHING you need to become an email marketing pro!
How Long Does the Course Take?
You can pick and choose the areas where you need help or start from the beginning to learn everything about email marketing that sells! This means that some seasoned users may only need about 3 hours to complete the course, while beginners may need about 6 hours. The segments are all cut up into small, digestible, organized sections to ensure you can start exactly where you need. You can also refer back to specific lessons when you have questions.
How Much Does the Course Cost?
For only $297, you learn everything you need to know about email marketing that sells! Additionally, you receive lifetime updates and free access to the email power hour training every Thursday! Once you apply what you learn in the email marketing course, you will earn your money back in sales in no time!
With the Email Marketing Course, get ready to have email marketing that sells! You will start directing traffic to your business and generate more sales than ever from subscribers. You will even convert subscribers into buyers! With a quick sign-up, you will be on your way to generating income!
Coming January and June!