Starting a new business, blog, or store can be incredibly time-consuming. However, the process does not have to be overly stressful or frustrating. Honestly, it can be an enjoyable process when following the right steps. Ultimately, learning how to get started with email marketing is life-changing! Before you know it, your subscriber count and sales will increase.
What is Email Marketing?
Email marketing is one of the best ways to reach out to subscribers. Since social media follows a complicated algorithm for posting, not many followers actually see a post. However, people often check their email! Therefore, email marketing is a great way to interact with an online audience and build a solid following. To get started, the process begins with creating a list of email subscribers and having a system in place to add new subscribers. While this may sound overwhelming, it is not as intense as it sounds.
How do I gain subscribers?
Thankfully, there is a step-by-step process that helps bring in subscribers quickly.
Write a compelling message that convinces buyers to join your list. Then, post it on various social media outlets.
When viewers click on the posting link, send them to a landing page, or sign up page, that lists the most significant benefits of your products. You want to be sure to show how their teaching will immediately be improved by your product(s). This page is essential to convincing people to follow you over all the other options. Therefore, make it powerful but right to the point. People are busy and do not have time to search for benefits.
The landing page includes only one message and one action for the recipient. This needs to be to submit their email address. This is essential to gaining a solid email marketing group.
The box to include their email address and name should stand out on the page. If people can't find it quickly, they will just close out the page and move on. There are tons of resources out there, so there needs to be a big button that stands out to viewers. This may say "Sign Up Now" or "Get a Lesson Now!"
No one wants their email filled with spam or items that do not apply to them. Therefore, people can be more hesitant to sign up. Thus, incentivize the prospect to sign up. Offer them some free bonus, webinar, lesson, or access to a password-protected page. By offering a freebie, they have extra motivation to sign up and see the incredible resources you offer. Be sure to have this freebie ready with an initial email that will go out after someone submits their email. Make certain the details are clear on how to access or download the product. I have even found success linking it to your TpT store to generate more sales and followers!
Once you have subscribers, think of how you want to keep them on your list. It is really easy to unsubscribe, so it is vital to start marketing to your followers. These may be lesson ideas, classroom management techniques, or exciting lessons for holidays. Additionally, subscribers need to know who you are. Therefore, send a series of welcome emails for people to get to know you!
What are the welcome series of emails?
Do you know that 50% of businesses do not have a welcome nurture sequence? Notably, a nurture sequence brings in 320% more revenue than businesses without one. Therefore, if you want to be serious about email marketing, it is essential to have a nurture sequence ready.
What is a nurture sequence?
A lead nurture sequence is a super important part of your email marketing strategy. It is the first contact you have with a teacher after they have requested your lead magnet or freebie. Therefore, automation or workflow within the email marketing platform helps craft and deliver emails. Specifically, there will be a lead magnet and follow-ups that provide valuable content over time.
What are the goals of a welcome nurture sequence?
A welcome nurture sequence is imperative to solid email marketing. It is a way to greet, build connections, and share your story. When working on your sequence, survey or interview 5-8 teachers. Find out their needs and wants in education. By doing this, you can learn about your ideal customer and then create the welcome series.
Every email should:
sound like it is written to the specific person reading
be directed toward other teachers with a clear commitment to help
highlight the pain points as well as how you can solve them
include a call to action (CTA)
To ensure every email includes these aspects, plan and outline your emails. You do not want to throw emails together last minute and lose followers. Take the time to plan out your wording to ensure teachers look forward to your ideas and resources.
How do I get started on email marketing with a nurture sequence?
An organized sequence is essential to keep subscribers. Be sure to follow the tips below to get started.
Should be 5 or more emails.
every day or every two days then get a weekly newsletter
include a freebie for giving email
validate and remind them why that freebie will help them
introduce yourself
bring emotion into your email; humanize yourself with your business
have testimonials and tips (hot subject lines); bring in social media
offer to upsell product or service
How do I craft the perfect "About Me" Email?
The first contact made with subscribers sets the stage for your business. If followers are not drawn in, they may unsubscribe. Therefore, I suggest having one "About Me" email that is relatable and personal. You want to have subscribers feel that you are their colleague and friend. Additionally, there should be instructions on how to join your social media and access your store. Teachers are busy and need to find this material conveniently. Furthermore, add in an exclusive offer, such as a freebie, in exchange for joining your list. Make sure this offer shows off high-quality tips or engaging teaching strategies. Lastly, it can be incredibly powerful to include a "refer-a-friend" section. This will bring in more subscribers with the help of your new audience.
Now, it is important to strike while the iron is hot. At this point in the email sequence, subscribers are paying attention and interested in what you have to say. Thus, the fifth email is the perfect time to promote your products. This includes your largest items or most popular products.
How do I schedule emails?
The section above provides an excellent overview of the first five emails. However, you may be wondering how to schedule these emails for all new subscribers. Thankfully, having them automatically sent solves this problem! Thus, you will set a schedule on the order of emails. Then, every new subscriber will go through the series upon signing up. Whether it be three, five, or ten emails, this number is what works best for your business. After going through these emails, you should set up a consistent schedule. I find it best to send the emails around the same time weekly. You can email more than that, but you do not want to annoy your subscribers with too many emails. However, if you do not email enough, subscribers will forget who you are. When making your decision, make sure your goal is attainable and consistent.
Are there different types of marketing strategies?
There are different approaches to marketing your new audience by email. Honestly, there is no single correct approach to use. They all have their place in an email marketing strategy.
Common strategies include:
Email newsletters packed with helpful content
Short, quick-to-read emails. Remember, people are busy and get dozens of emails daily!
Links to videos with valuable content
Announcements of new products
Strategies, tools, and ideas
news and your commentary
Sales offers. Remember, providing a free product as a "tease" for your paid products is beneficial. Since subscribers are excited about your resources, a sales offer is a perfect way to turn a freebie into a sale.
Email marketing is a powerful tool to grow your business. However, it needs to be planned out before jumping in. If you start before you're truly ready, subscribers will notice and not want to follow you. Therefore, consider the tips above to show subscribers that you will provide beneficial information for their life and classroom.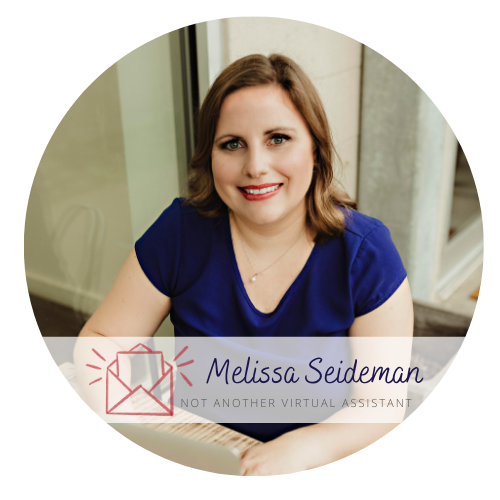 Learn more about zoom coaching and my email planner today!